Virtual Exhibition Platform
It's about Virtual Exhibition, but with the epidemic status of the new breed of corona virus 2019 or (COVID-19), many people have to stay at home. Social distancing must be established while organizing parties, exhibitions, concerts, events, contests, etc. has been suspended to keep social distances for many people to enter. come to see the event This has resulted in the idea of ​​creating new innovations online in the form of Virtual Exhibitions that are gaining popularity at the moment.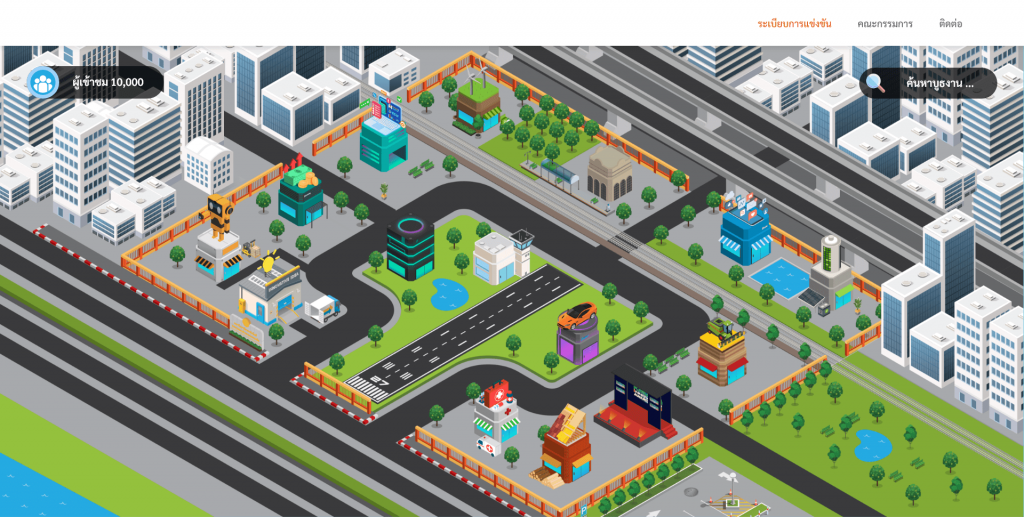 Virtual Exhibition Platform is a 2D & 3D virtual exhibition platform dedicated to your online events. It is an online exhibition with the best virtual events platform, whether it's trade shows, exhibitions, events, virtual contests. including the presentation of the location, the content of the event, the number of visitors Watch video presentations that is virtual in every way and has a satisfaction survey Different website ratings
Main Module of Virtual Exhibition System
1. User Registration
2. Exhibition
3. Survey / Feedback
4. Streaming
5. Scoring
How does Module Virtual Exhibition work?
1. User Registration Registration system is considered as a module for the first system to receive visitors. which can be divided into public registration using OTP and/or Email or private registration which can generate random code or QRCode sent to Existing email/phone number Or it could be 100% public without registration.
2. Exhibition is a system for organizing various exhibitions in the format of 2D & 3D, which can choose between 2D Pixel Block or technology in the type of VR (Virtual Reality) by importing data in 360 Degree Camera or from creating through 3D programs. that can simulate a virtual venue on the website, click to watch. Support for mobile phones and tablets as well. The system has been organized into categories of project groups. Show details of the booth number of visitors Show Booth Introductory Video
3. Survey / Feedback is a system for asking for the satisfaction of visitors to the system. and can rate the website from the visitors This may be a survey via the website or a survey after the job is finished via sending sms with unique id to each visitor or via email using id as well.
4. Streaming is a presentation system in the form of Video Streaming to present the work via video in front of the booth. AVESTA has either an in-house streaming server or a 3rd party streaming server, as well as a CDN system that supports a large number of users. by various services that users can choose according to their needs
5. Scoring Performance scoring system both from the votes of the visitors and judges from the Booth, the project that entered the contest, which the system will show results in real time immediately When the score is decided by the judging panel.
This Virtual Exhibition Platform meets exhibition expectations. and bring the real feeling of the exhibition For exhibitors and visitors It's also an easy-to-use platform. which can help exhibition participants to Booth creation and registration is easy. The 3D part uses the technology used to make 3D drawings and is walkable in the hall.
Examples of works in 2D Virtual Exhibition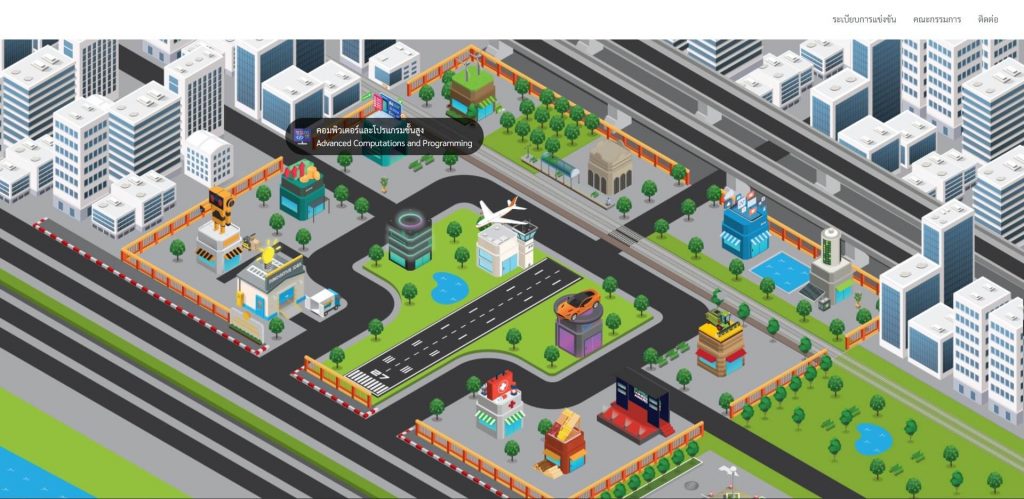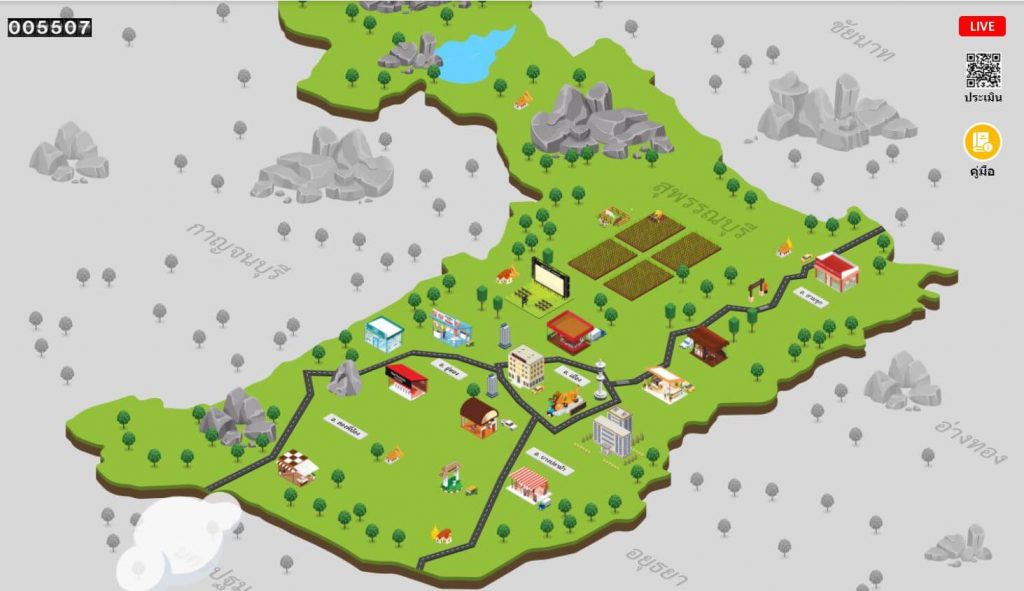 Examples of 3D Walkable Virtual Exhibition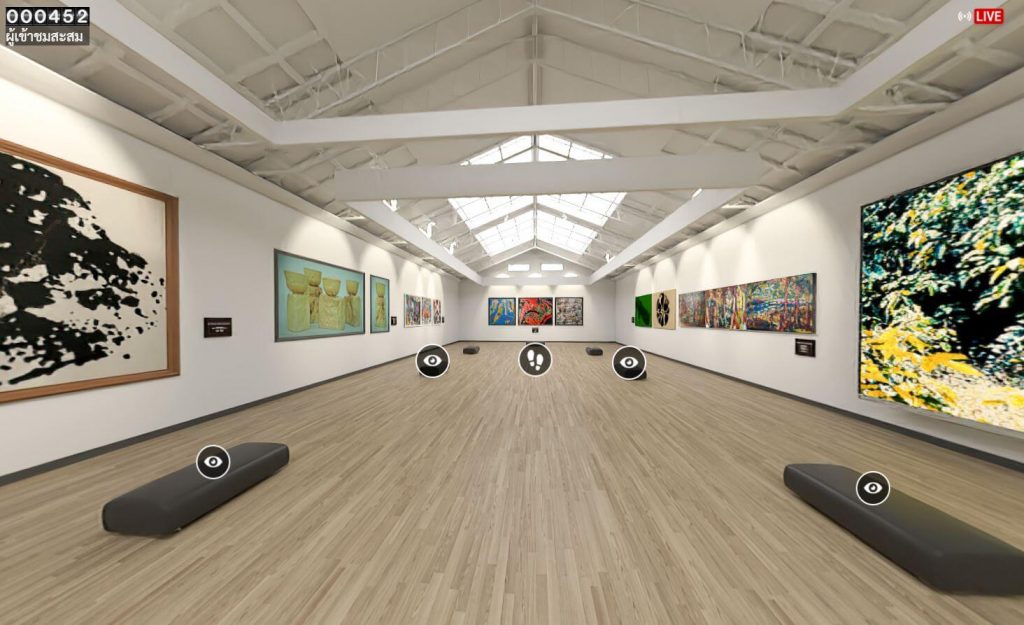 Note: You can visit the website. where we collect examples of various types of Virtual Exhibition systems on the website  https://vshow.site
If you are interested in such services Call us today, we have the best offers and options.
always for you Just call us at 045-959-612 or email [email protected]