Customer relationship management system (CRM)
Customer Relationship Management Or what is often known as Customer relationship management or CRM is a sales strategy. customer service Customer follow-up To build relationships with both new and existing customers that are valuable to the organization To come back to use the service again By using these data to analyze the behavior of each customer To develop good products or services that can meet the needs of customers and also maintain the existing customer base to build trust between customers and the organization.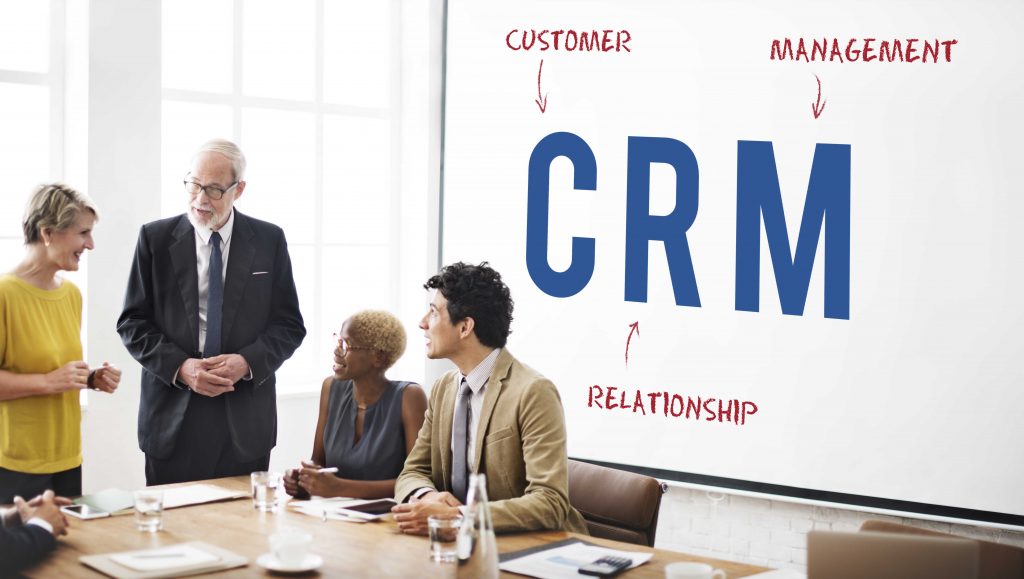 cr: freepik.com
Benefits of CRM
1. Develop good products or services that can meet the needs of customers.
2. Consumers are interested in the products or services they want. come back to buy again.
3. Trust the product.
4. Look at the overview of profit – loss in the future of the organization.
5. Reduce search time.
6. Able to maintain existing customer base.
CRM Key Factors
1. Collect detailed, accurate, up-to-date, quality information such as customer names, contact information with customers in all channels.
2. Analyze the behavior of each customer. Segment customers according to criteria that are valuable to the organization. The information must come from the database.
3. Customer interaction Learn the needs of customers all the time.
4. Build long-term customer satisfaction and executives to support.
5. Presenting products or services that are suitable for customers.
6. Information users must understand customer expectations. And organizations should consider the security of customer data.
CRM Applications
Our CRM system is flexible. and can be applied to every sales job and almost all types of service work such as.
1. Sales
2. Marketing
3. Service management and customer support.
4. Customer contact
5. Specialized business
CRM program development
Currently, we have developed a system A CRM that can already be tied to a sales, marketing, service or specialized business system. which will go into a subsystem part of your business In the process of tracking sales, marketing, and service to produce new products to the point. Organize customer campaigns and can directly reduce the cost of the customer's product to make customers come back to use the service again.
Features for CRM systems are as follows:
This example is a beauty clinic system. with the implementation of the CRM system.
1. Customer list system which will be retrieved from the database system with successful trades only.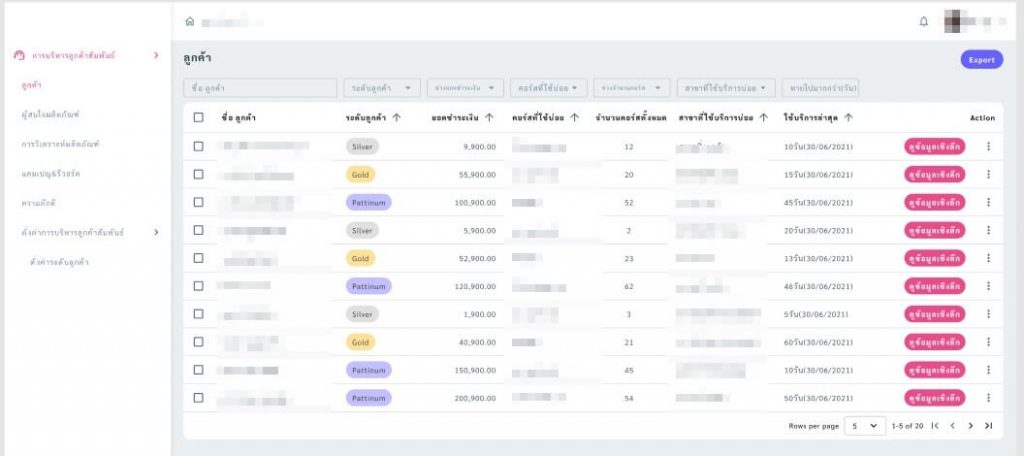 2. The system can select the items that you want to send campaigns through the choice of number, email, line that have been filled in.
3. People interested in the product will display a list of members who have accessed the most services Recent use of the service number of times in service.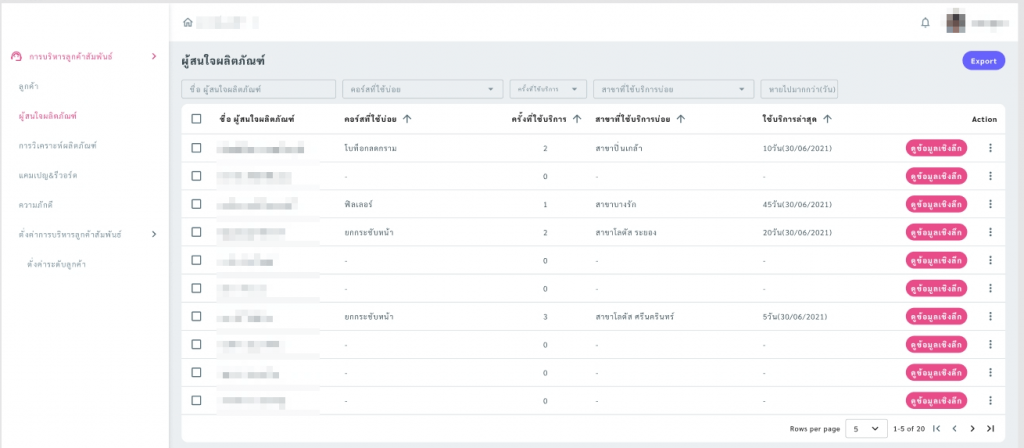 4. Product analysis The system will display the number of products with the highest number of sales in descending order.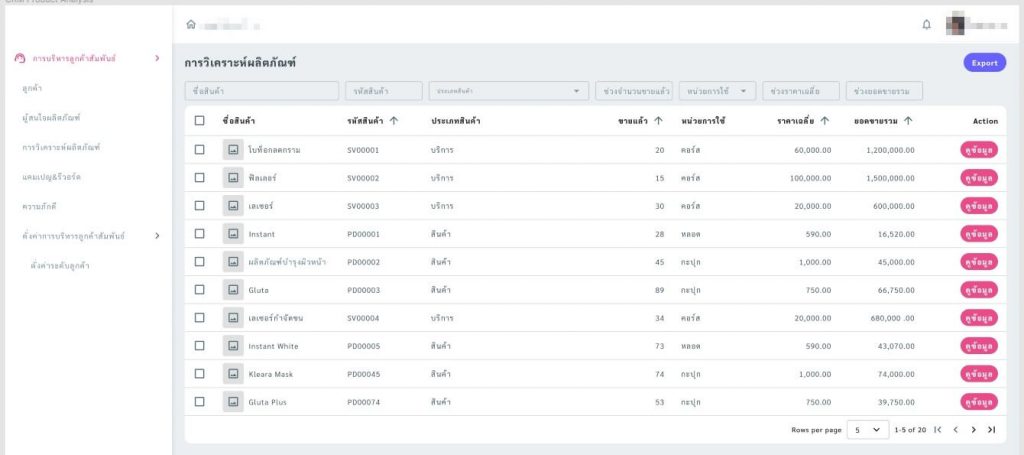 5. Campaign list can be named. Campaign start-end date Campaign Score Criteria It will be passed to the customer menu to send our campaign information to the customer.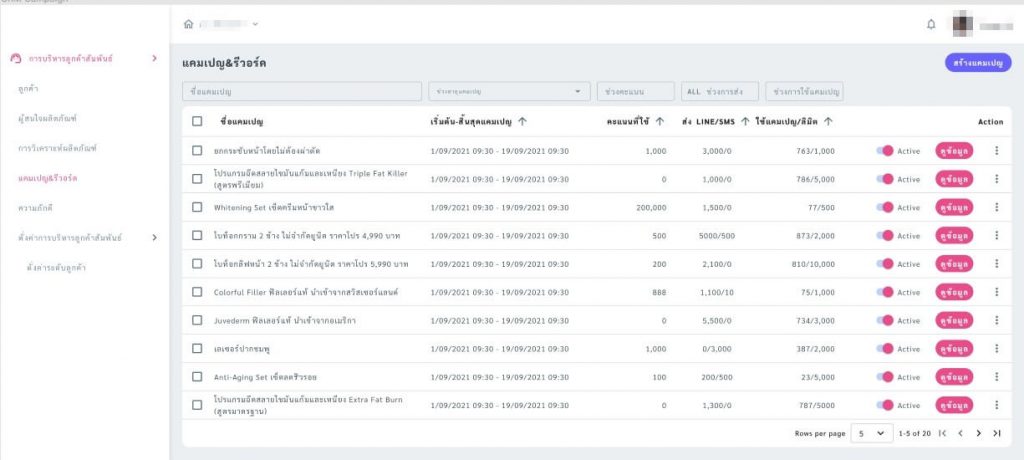 6. Campaign data and display graphs To compare usage such as messaging, traffic, campaign usage.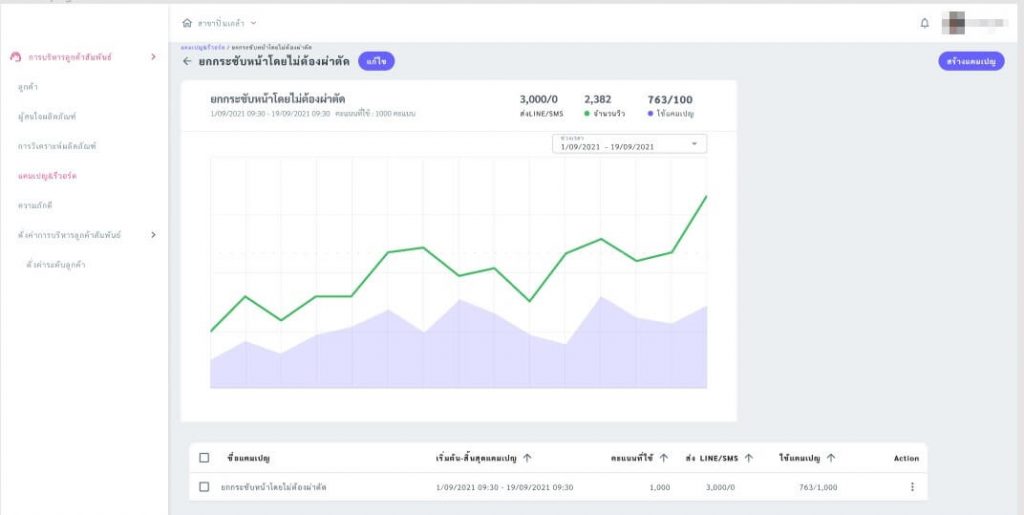 7. Page showing the number of members for each level Number of members who are nearing their membership expiration date in order to be able to follow up and give campaigns to come back to use the service again in a circular graph.
Lead is someone who is interested but has not decided to buy. Both registered and unregistered.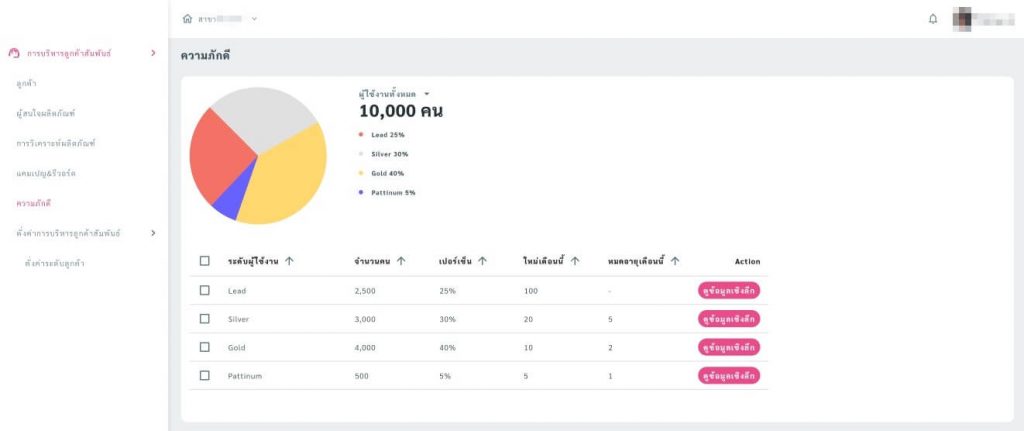 8. Light on all member information in each level.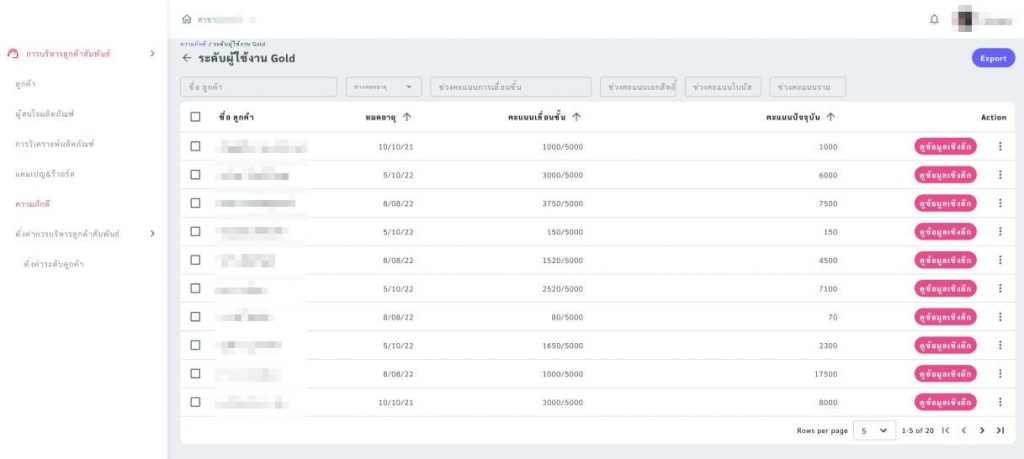 AVESTA Co., Ltd. has its own CRM system that can connect directly to the sales, marketing, and service systems of the customers, with an experienced system development team ready to provide the CRM system for customers to use today. Details about the CRM and Loyalty Program that are integrated with the Clinic Management program can be found at clinicsoft.app
If you are interested in such services Call us today, we have the best offers and options.
always for you Just call us at 045-959-612 or email [email protected]